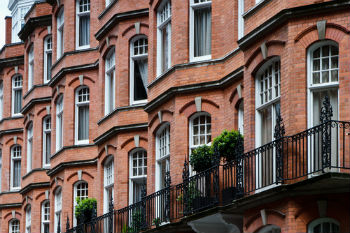 Campaigners have called for a review into 'poorly designed' council tax, warning it places the biggest burden on those living in less prosperous parts of the country.
An open letter to the chancellor, signed by a wide range of think tanks and campaigners, calls for 'a root and branch review' into the way residential property is taxed in the UK.
It warns that council tax bears no resemblance to the realities of current house prices.
The letter states: 'It would appear that council tax is a material wealth tax for those in modest houses but is a modest service charge for those in wealthier areas. This places the heaviest burden on the young, low-earners, and those living in less prosperous parts of the country, who typically reside in modest properties.
'We have known for many years that council tax is not fit for purpose but the situation is now critical. Council tax is increasingly putting lower-income families into debt and COVID-19 has only exacerbated the situation, with an extra £700m added in outstanding council tax debt from over 800,000 UK households between March and September alone.'
The letter also argues a review of property taxes should consider whether there is a place for Stamp Duty in a modern system of property taxation.