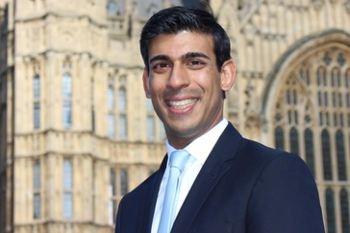 Public services could face a £17bn funding cut in the spending review, the Institute for Fiscal Studies (IFS) has warned.
The IFS said that the chancellor's existing spending plans would mean up to £17bn less was spent on public services per year than was planned pre-COVID.
The economists warned Rishi Sunak has 'very little room for manoeuvre' in his forthcoming spending review due to permanent economic damage done by the pandemic and rising debt interest costs.
However, the Office for Budget Responsibility (OBR) has estimated that the NHS, schools and public transport require around £10bn of additional spending per year for the best three years due to virus-related pressures.
The report said that the chancellor could afford a sizeable short-term giveaway while staying within the path for borrowing set out in the March Budget, but there is no space for permanent giveaways.
Isabel Stockton, a research economist at IFS and an author of the research, said: 'Stronger economic growth and, with it, stronger receipts will be welcome news to the Chancellor. But in the near term, borrowing remains very high, and the extent to which lower borrowing this year will translate into lower borrowing further forwards is highly uncertain. Indeed, our forecasts suggest the Chancellor has almost no additional wiggle room for permanent spending giveaways if he is to remain on course to deliver current budget balance.
'This suggests a very difficult Spending Review. Any additional spending to meet the demands and cost pressures from COVID, or to meet pre-existing spending demands such as for social care, would potentially require spending cuts elsewhere or further increases in tax.'
Photo: flickr / Ministry of Housing, Communities and Local Government