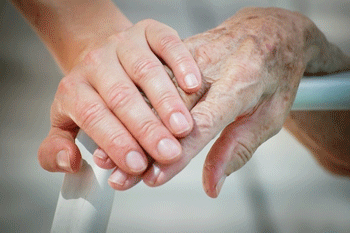 Carers are being let down by 'inadequate' local services, new research has claimed.
The study – published by seven charities to mark Carers Week 2016 – found three-quarters of carers feel their community does not understand or value their role, making it difficult to balance caring with other areas of their life.
Over half of carers said they have let a mental health problem go untreated, two-thirds have given up work or reduced their hours to care, and nearly half have struggled financially.
Nearly a third of carers (31%) said they only get help from local services when it is emergency.
Emily Holzhausen, who leads the Carers Week partnership, said: 'Carers have told us that it makes a huge difference to their lives when they are supported by their local services and communities; whether that's being offered a flexible appointment to see their GP, having flexible working policies from their employers, or their school raising awareness of caring and disability.
'Despite this, the majority of carers told us that their local community was not supportive of their caring role, which in turn is having a significant and negatively impact on their life chances.'
The research found carers who are supported by their communities are twice as more likely to be able to balance work with care and three times more likely to be able to maintain a healthy lifestyle.