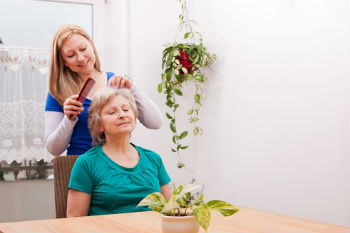 More than a third of carers in financial difficulty also feel socially isolated, according to a new survey.
The Personal Social Services Survey of Adult Carers in England 2016-17, published today by NHS Digital, found 40% of carers who reported the most serious financial difficulties also felt socially isolated.
While just 10% of carers who reported not having financial problems caused by their caring duties.
The survey also found more than a fifth (21%) of carers surveyed have been providing unpaid care for over 20 years.
And almost three quarters (71%) of carers were extremely, very or quite satisfied with the support or services they received, compared to 13% who were extremely, very or quite dissatisfied.
Of all carers, 76% reported 'feeling tired' and 64% report they experienced 'disturbed sleep' as a result of their caring role.
Last month, a survey by the charity Carers UK revealed one in four unpaid carers have not had a single day off in five years.
The charity discovered the lack of a break was leading to health problems. 73% of unpaid carers questioned for the report said they had experienced a deterioration in their mental health.