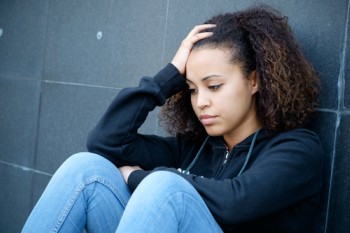 Two-thirds of care leavers with mental health needs are not receiving any help from a statutory services, a new study has revealed today.
Barnardo's found nearly half of England's care leavers may be suffering with a mental health problem, with one in four facing a mental health crisis since leaving care.
The Neglected Minds report also found that those working with care leavers often don't have sufficient understanding of mental health, with many services being too inflexible to meet the continuing needs of young people.
Barnardo's chief executive, Javed Khan, said: 'Our research shows a shocking picture of care leavers in need with no access to suitable mental health support. Young people who have been in care often experience poor mental health ranging from anxiety to serious problems following abuse or neglect.
'The Government must ensure these vulnerable young people receive the support they so desperately need when it honours its pledge to improve children's mental health.' T
he charity is calling on the Government to ensure the £1.4bn funding to improve children's mental health is used to support care leavers. It also wants clinical commissioning groups to embed a mental health worker within leaving care teams and develop youth specific services for people into their early 20s.