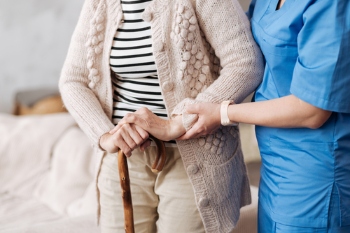 The pay of executives at equity firms that own care homes is 13 times higher than the wages of the care home workers they employ, new research has revealed.
A report from the University of Surrey and analysts Trinava Consulting – entitled Held to Ransom – found that the average salary has rocketed by more than 100% in five years for top executives at some of the largest care home owners including Barchester, HC-One, Care UK, Avery Healthcare, and Signature Senior Living.
Renumeration packages for the highest-paid bosses at these firms have increased on average from £146,100 to £296,600 between 2015 and 2020. This compares with an increase from £15,400 to £22,200 for staff at the homes they run.
More than one in nine (12%) care beds in the UK are now in the hands of investment firms, including private equity, hedge funds, and real-estate investment trusts.
Overall, the report authors say their findings paint a picture of a care sector that is deeply unfair in terms of who benefits from its 'financialisation … and who pays the price'.
Christine Corlet Walker from the University of Surrey said: 'Care workers told us investment firms are using extreme strategies to cut staffing and care costs. They are holding the sector to ransom, with appalling consequences.'
Vivek Kotecha from Trinava Consulting commented: 'Residents and staff are feeling the pinch from cost control measures across the sector. Yet investment firms have managed to widen the gulf between their directors' pay and care staff wages.'
As well as the pay difference between the owners and the care workers, the report also reveals chronic and deliberate understaffing of homes, rationing of medical supplies and food, and the falsifying of paperwork to cover up mismanagement.
The union Unison say the massive pay rises are the result of greed, not market competition, and called for urgent reform of the crisis-hit care sector.
Unison general secretary Christina McAnea said: 'These findings are shocking and unacceptable. These firms are paid to provide efficient and quality care, but instead residents are being short-changed and staff mistreated.
'It's costing families a lot to have their loved ones looked after. People will rightly expect that money to go on the best care. Not to fund huge profits and mega salaries for care home bosses.
'The Government must bring in reforms urgently to address the role of these companies and their unacceptable and profiteering behaviour.'