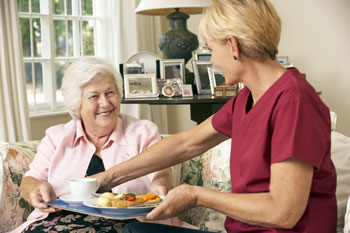 People face losing up to half the value of their home when entering residential care, new analysis has revealed today.
Royal London found the typical person going into care will face a bill of between £50,000 and £93,000 depending on where they live.
The research said a residential stay in the North East of England for thirty months would cost around 56% of the value of someone's home, while it would only equate to 18% in London.
The analysis also showed that for those with the longest stays in care homes, the total bill can exceed the value of the typical house in several parts of the UK.
Steve Webb, director of policy at Royal London said: 'Successive governments have failed to grasp the nettle when it comes to care costs. For over twenty years we have had a series of Royal Commissions, expert reports and policy papers, but little has changed.
He added: 'The government's plans for yet another discussion document on social care later this year are far too slow. We need urgent action to address this funding challenge.'