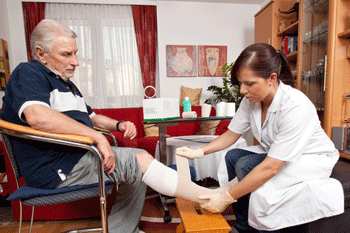 A mental care home has accused Cornwall Council of 'persistent intrusive and disruptive behaviour' and suspended its officials from accessing its care provision.
The council and NHS Kernow received allegations in January regarding Bowden Derra Park, a specialist care provider in Cornwall, and suspended new placements pending an investigation.
However, the care home has accused the council of an 'unwarranted and spurious campaign of harassment' and described the allegations as 'unfounded'.
They said their decision to suspend council officials from the home followed 'weeks of unfocused and disruptive visits'.
'Despite Bowden Derra Park's submission of a detailed official response to the council's allegations two weeks ago (17th February), and two subsequent meetings, the council has failed to provide a response or justification for its ongoing investigations,' said a spokesperson.
The spokesperson said the care home had decided to suspend council representatives from their premises because they felt they were 'jeopardising the delivery of safe care'.
'Council officials have persistently prevented care staff and the management team from completing their day-to-day duties, jeopardising the delivery of safe care at the provision for the vulnerable adults it supports.
'It is therefore the opinion of Bowden Derra Park's Directors and management team that Cornwall Council's behaviour poses a potential risk to the safety and wellbeing of service users.'
The council highlighted the fact that it is their statutory duty to investigate allegations in order to ensure people are 'safe and cared for' in the home.
'The council is continuing to work with partners and the owners of Bowden Derra Park to investigate the allegations which have been raised about the service which is being provided for residents,' said a council spokesperson.
'Our priority is to make sure people are safe and cared for. We are currently reviewing the information which has been gathered to this point to decide if the allegations have been substantiated.
'Once this process has been completed we will be working with the provider, and partners to put in place any improvements that may be required.'