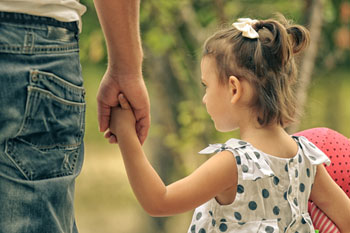 Children going into care or being adopted often risk losing touch with their brothers and sisters, according to new research – even though these can be their most important relationships.
Legal experts at Birkbeck College say sibling relationships are recognised as the longest lasting in most people's lives but are often lost sight of in care and adoption proceedings.
They spoke to judges who deal with care and adoption who said children drifting apart from their siblings was 'heartbreaking' and often the most difficult for them to cope with.
The report says there is a 'profound reluctance to use existing legal measures to order contact between separated siblings' and young people often do not know what law can do to help them.
Birkbeck's Professor Daniel Monk who led the research said: 'The judges we spoke to described decisions which impact on siblings as "the hardest", "the most difficult", and "heartbreaking".
'There are no easy answers and there will always be a limit to what law can do, but it is important that law and practice understand why siblings sometimes slip from view and are able to address this wherever possible.'