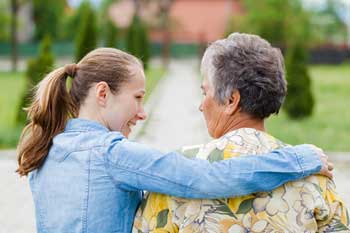 The majority of carers responding to a recent survey have noticed no difference since the introduction of the Care Act, according to a carers' charity.
A study by the Carers' Trust - Care Act for Carers: One Year On - reported 69% of carers consulted said the Act had made no difference. Many also expressed frustration and anger at the lack of support they received in their caring role.
The report revealed 65% of carers who responded to the charity's survey had not received assessments under the new Care Act, and 34% of respondents felt their carers' assessment was not helpful.
The 2014 Care Act was introduced to clarify the role of local authorities in the provision of social care. It was also designed to ensure the wellbeing of carers was protected.
Care Act for Carers recommended local authorities, with the Local Government Association (LGA) and the Association of Directors of Adult Social Services (ADASS), should review their systems for monitoring progress in implementing the Act.
Responding to the report, the LGA's portfolio holder for community wellbeing, Cllr Izzi Seccombe, said: 'Supporting carers is fundamentally important to local government, and this report sets out some helpful recommendations.'
'The whole sector needs to work together to identify carers, support carers in employment, and ensure they are able to maintain their own health and wellbeing, while raising awareness amongst the wider community of the vital work they do,' Cllr Seccombe continued.
'However, the continuing underfunding of adult social care by government has limited councils' ability to provide support to vulnerable people and their carers. Less than a third of councils say they are confident there is enough money to meet growing levels of need this year and beyond.'
The councillor also called on the Government to bring forward the £700m of new funding earmarked for social care through the Better Care Fund by the end of the decade to this year.