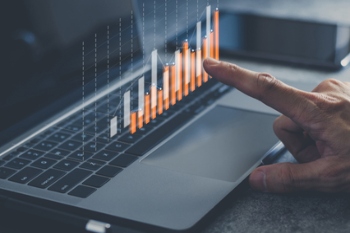 Councils' prudential borrowing for capital expenditure has fallen 22% in two years, official data confirmed.
The latest local government finance statistical release from the Department for Levelling Up, Housing & Communities (DLUHC) revealed local authorities borrowed £9.3bn last year to fund capital projects – compared with £10.5bn the previous year and a record £12bn in 2019/20.
Capital grants have supplanted prudential borrowing as the principal source of capital financing – reflecting growing concern at the number of councils hitting financial problems after borrowing for commercial investment.
Shortly before the ministerial exodus at the DLUHC, ministers signalled they would clamp down on borrowing for so-called risky investment. The levelling up bill set out plans to tighten controls, measures the department is now working with stakeholders to finesse.
CIPFA's Treasury and Pensions Advisor, Nicholas Harvey, said the problematic experiences of some councils is likely to have been only one of a number of factors behind the prudential borrowing decline.
'The PWLB [Public Works Loans Board] did raise its interest rate by 1% in 2019. In the late 2010s, there was also a round of government grants for local infrastructure improvements and some of these projects would have been in the build phase in 2020. That's possibly another factor.'
The two big-ticket spending areas – highways and transport and housing – are set to swap places this year following an 18% rise in the latter during 2021/22 and an 8% fall in the former. Housing capital expenditure is forecast to enjoy a 19% increase this year – reaching £8.5bn – while capital spending on highways and transport will again fall, down 14% to £6.3bn.
Since November 2020 councils have been barred from borrowing from the PWLB to fund investment in commercial properties primarily intended to generate a financial return.
Mr Harvey suggested the housing surge may reflect a reaction to government priorities and incentives and the increasing number of local housing companies established in recent years.
This article originally appeared in The MJ (£).