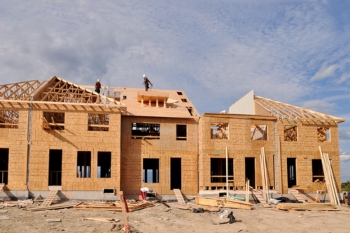 There is enough brownfield land to deliver 1.3 million new homes, new analysis has revealed.
The countryside charity, CPRE, found capacity on brownfield registers has increased by 19% since 2019, with over half a million homes already having planning permission.
It argues this report shows there is enough capacity on brownfield land to meet the government's target of building 300,000 homes per year.
Crispin Truman, chief executive of CPRE, said: 'Today's figures clearly show that the planning system is not what is ailing our housing market. If there is enough land in the planning system to meet the government's own housing targets, what will an overhaul of the planning system, with rushed and untested changes, really achieve?
'It's clear the Government have gravely misdiagnosed the problem – slow build out rates and market led housing are blocking the quality affordable housing that rural communities are crying out for.'
CPRE is urging the Government to introduce a genuine 'brownfield first' policy and ensure this land is prioritised for redevelopment over green spaces and countryside.