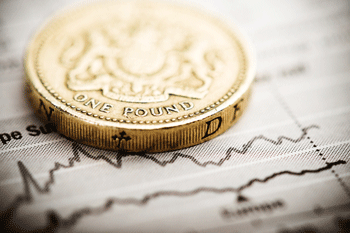 In the latest example of entrepreneurial spirit in local government, South Cambridgeshire has put millions into buying up a high-quality office building.
The council makes no bones about its motivation. The £13m investment would provide 5.6% return which would be reinvested in frontline services such as recycling and waste, housing support for vulnerable people and planning for years to come, it said, helping to offset money lost from central government.
The council's total investments will generate more than £5m a year – a quarter of the its entire budget – within five years.
It's a bold move considering the increasingly sceptical attitude being shown towards such strategies in official circles.
There is nothing wrong with a council buying up property to improve city centres or provide extra services, according to the Government view, but councils should not invest public money purely to make profits.
Local authorities have a long history of investing in property. But putting large sums of money into property purely to make profits is a risky business.
Public finance experts CIPFA warned that councils must not borrow 'in advance of their needs purely in order to profit from the investment of extra sums borrowed' and published guidance on the topic.
It followed a survey showing investment in commercial properties had reached a record £3.8b, nearly half of it office space but also involving several purchases of retail spaces including supermarkets.
Now the National Audit Office – the official watchdog in such matters – has revived its interest in the matter. It recently published guidance encouraging auditors to consider the ability of councils to make sound investments.
It stressed that the guidance was not intended to tell councils not to make commercial investments, but urged them to consider whether they have the skillset to do so successfully.
There were, NAO head Amyas Morse agreed in response to questions on the parliamentary housing, communities and local government committee, some 'extreme' investment cases in certain authorities.
So the question remains: is it a good idea for councils to invest large sums of money in commercial property deals to generate profits which they can then use to pay for services to the public?
One council which appears to have decided it's not such a good idea after all is Conservative-controlled Spelthorne in deepest stockbroker-belt Surrey.
Until recently it was the champion of commercial investment, putting no less than £933m into property, including purchase of a £385m business park, the largest of its kind by a local authority in England.
It appeared to be living up to a literal interpretation of its council motto: 'Spelthorne means business', claiming the investments would produce a return of 4.89%, translating into extra income of £9.8m this year.
Auditors were not impressed. KPMG found 'significant weaknesses' in the deal, saying the decision-making process was conducted via email and was 'generally poor and difficult to follow'.
This meant it was 'difficult to identify whether all the risks associated with such a large and significant transaction had been fully considered and mitigated.'
The finding appears to have had an effect on thinking at Spelthorne's head office in Staines: it has now dropped its commercial investment approach. A strategy document says simply: 'The focus of the council was previously to generate revenue in order to safeguard its basic services. The focus now is on providing affordable housing.'
Affordable housing and providing good public services, many would argue, is what councils should be about, not becoming players in the commercial investment market.
Few would say councils should not invest wisely in their communities to improve the environment and respond to local demands for services.
But the idea that they should put huge amounts of cash into risky investments purely to make profits appears to have had its day, when even Spelthorne is backing away from it.