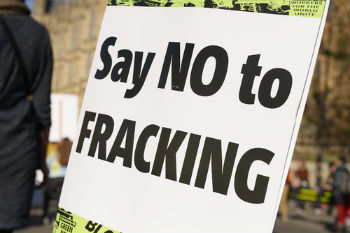 Campaigners have been granted permission to appeal against the decision to allow fracking in Lancashire.
The High Court had previously dismissed the bid by the Preston New Road Action Group (PNRAG) to overturn the government's decision to approve a fracking application by Cuadrilla.
The court of appeal has now granted the appeal on the grounds the secretary of state has made legal errors in terms of interpreting policy, and denying a fair hearing during the planning process.
A statement from the PNRAG stated: 'We have put forward credible evidence through our legal team indicating why we believe that decision is unlawful and should be overturned.
'It is important to remember that local democracy has been dismantled and denied in Lancashire to allow Cuadrilla and this fossil fuel industry to press ahead.'
Rowan Smith, the solicitor at Leigh Day dealing with the case, added: 'Encouragingly, Lord Justice Jackson also concurred that our point about the National Planning Policy Framework is indeed a matter of general public importance, given the correct application of the rules will have far reaching effects for many other planning law cases.'