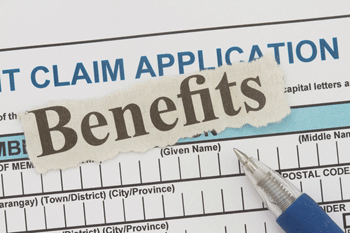 Poverty campaigners are continuing their legal battle over the Government's two-child benefits policy in the Court of Appeal this week.
The Child Poverty Action Group is fighting on behalf of two lone mothers who each had more than one child before the policy started in April last year.
The women then each gave birth to another child, but the Government policy denies some benefits to take account of third and subsequent children worth up to £2,780 a year.
Until April last year it was payable for all children in low-income families.
The CPAG says the policy breaches the UN Convention on the Rights of the Child and unlawfully discriminates against children.
This week's hearing comes ahead of an extension of the policy in February which will mean families with three or more children who claim Universal Credit will not receive the benefits for third or subsequent children even if they were born before the policy came into effect last year.
CPAG solicitor Carla Clarke said: 'The two-child policy singles out some children and denies them support on the arbitrary basis of their birth order.
'But children have no control over their birth order. Their needs are no less because of where they happen to be in a sibling line-up.'