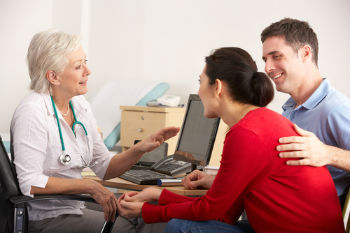 David Cameron has been urged to set up a commission on the future of health and care systems to help to tackle the UK's 'monumental demographic challenges'.
Almost 40 organisations – including Independent Age, the International Longevity Centre - UK, Care England and Macmillan Cancer Support – have sent a joint letter to the prime minister calling in him to establish a cross-party commission.
The commission would be tasked with 'bold long-term thinking' about the future shape of the NHS and social care to ensure they are fit for purpose.
Simon Bottery, director of policy and external relations at older people's charity Independent Age, said: 'Without a robust health and care service that delivers for older people when they need it, the UK will never be truly prepared for ageing. A commission on the future of health and social care is the vital first move towards recognising that the health and care systems cannot work in isolation – only when they work effectively together can the needs of older people be met.
'This is a conversation we cannot avoid if we are truly committed to ensuring older people have the quality of life they deserve. We urge the prime minister to back this commission.'
David Sinclair, director of the International Longevity Centre – UK, said: 'The UK is facing dramatic demographic change – in the next 20 years the number of people aged 85 and older will more than double to over three million. It is crucial that we are prepared for that change.
'We need to start talking now, honestly and openly, about what standards of health and care older people can expect now and in the future. Establishing this commission would be an excellent step towards this and we hope the PM will listen to the calls being made today.'
Former health minister Norman Lamb has also called for a cross-party commission to review future funding and structure of health and care services in England.