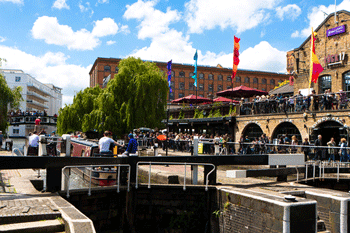 Camden Council has urged ministers to implement fairer local government funding, warning planned cutbacks are 'unsustainable'.
In its submission to the Spending Review the London borough said funds must be 'reflective of need and more predictable' and take account of any new responsibilities. By 2017 Camden will have seen its grant funding from Government halved.
The council has also called for a greater share of business rates, locally determined council tax and devolved budgets for employment and skills.
Council leader Sarah Hayward, said: 'Local authorities continue to be placed under huge pressure and while we've prioritised savings initiatives that protect frontline services, there's only so long this can continue.
'Although we recognise the need to address the national budget deficit, Camden is suffering disproportionate cuts that are putting basic services under threat.
'November's spending review will be a crucial moment for Camden and we do not want to see further funding cuts impacting on the lives of local people. I am now urging the government to recognise that these reductions are unsustainable, and take our suggestions seriously as it plans for the future.'