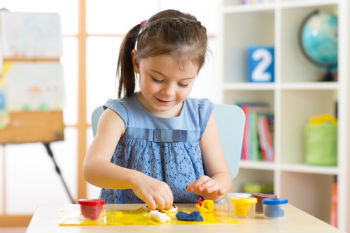 A quarter of early years providers in the most deprived local authorities could close by Christmas without additional funding, a new survey has revealed.
The Early Years Alliance found that overall, one in six nurseries and childminders may not survive the winter due to the impact of the pandemic.
More than half of providers (51%) said they need emergency funding to stay open for the next six months.
It is calling for the Government to commit to a £240m Early Years Sufficiency Fund at the upcoming Spending Review.
Neil Leitch, chief executive of the Alliance, said: 'We are now a critical moment for the early years sector. With demand for places still significantly below what would typically be expected, and no sign of things returning to normal any time soon, many nurseries, pre-schools and childminders are reaching the point of no return.
'Worse still, our survey shows that it is those early years settings providing vital care and education to families in the most deprived areas - who are already bearing the brunt of the impact of the pandemic – that are most at risk.'
The Local Government Association (LGA) warned that early years and childcare providers have not had access to the same funding as schools to stay open.
Cllr Judith Blake, chair of the LGA's Children and Young People Board, said: 'It is essential that we have enough childcare places to support families to ensure the country can recover from COVID-19, both economically and socially. We are calling on the Government to provide an urgent injection of funding in the Spending Review to protect childcare providers at risk of closure as a result of the pandemic.'