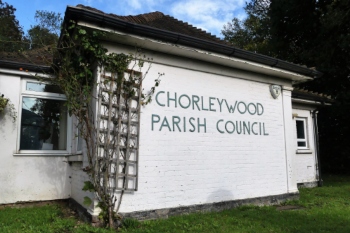 Parish and town councils should be established in every neighbourhood to help places level up and revive local democracy, a think tank has said today.
In a new report, Onward warns that nearly two-thirds (63%) of England are not covered by a town or parish councils.
It shows that in areas with no town or parish councils, there are more than 12,500 residents for every councillor. However, in the village of Weeford in Staffordshire, which is one of the smallest parish councils in England, there are just 25 residents per councillor.
The report also reveals that people living in the Red Wall are less than half as likely to be covered by a local council as the rest of England.
Double Devo found fully parished local authorities have over five times as many community assets on average as fully unparished areas, with 38% higher rates of volunteering and group membership.
Will Tanner, director of Onward, said: 'The evidence is clear that town and parish councils have a demonstrable impact on the strength of local communities and the prosperity of local communities.
'But just two fifths of England benefits from this form of local governance, and many of the most deprived communities still rely on distant district councils or unitary government to fix their problems.
'A simple way for ministers to level up would be to extend town and parish councils throughout England, and deepen their powers to allow local people to take greater ownership of their destiny.'
The report calls for three reforms including holding an automatic ballot for setting up a town or parish council alongside council elections. It also wants town and parish councils to receive 25% of revenue from the planned Infrastructure Levy, and for them to have the authority to 'pull down' responsibility for neighbourhood functions from the local authority if they believe they could do a better job.
Jackie Weaver, chair of the Cheshire Association of Local Councils, said: 'I welcome this report for its acknowledgement of the strengths (and sometimes weaknesses) of the first tier of local government.
'Those of us that know and understand our parish and town councils can see first hand the positive difference they can make in a community.'
Photo: Peter_Fleming / Shutterstock.com