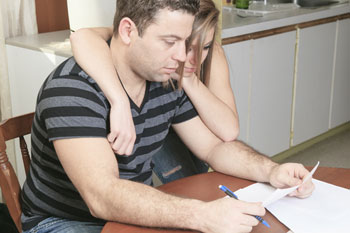 The Government has been urged to create a £270m investment package to help tenants clear rent arrears as a result of the pandemic.
Six organisations representing tenants, landlords and letting agents have called for a short-term package of emergency grants and loans to help private renters who have lost income as a result of COVID-19.
The coalition, which includes Shelter, the National Residential Landlords Association, ARLA Propertymark, Crisis, Citizens Advice and Generation Rent, say this fund would stop tenants from becoming homeless and protect rental income for landlords.
Research shows that 322,000 adult private renters who were not in arrears prior to the pandemic, have since fallen behind on their rent.
Polly Neate, chief executive of Shelter, said: 'Ever since this pandemic gripped hold of the country, causing chaos for hundreds of thousands of renters, our services have been deluged with calls from worried families and workers plunged unexpectedly into debt. When the ban lifts, their ability to clear Covid-arrears will be critical if they are to stay safe in their homes.
'We simply cannot afford to lurch into another devastating homelessness crisis now that will ruin countless lives and undermine the country's economic recovery. This one-off opportunity to provide emergency relief to those renters most in need must not be missed.'