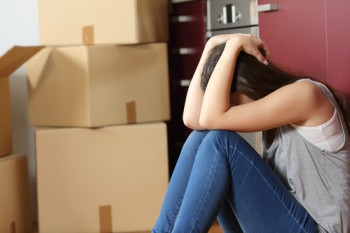 Local authorities should be given the power to confiscate properties from landlords who exploit vulnerable tenants, MPs have said today.
In a new report, the Housing, Communities and Local Government (HCLG) Committee said vulnerable tenants need greater protection from rent increases, harassment and retaliatory evictions.
Although the Committee found recent legislation has strengthened protection for tenants, local authorities still have insufficient resources to undertake their enforcement duties.
Clive Betts, chair of the HCLG Committee, said: 'Local authorities need the power to levy more substantial fines against landlords and in the case of the most serious offenders, ultimately be able to confiscate their properties.
'Such powers are however meaningless if they are not enforced and at the same time councils need more resources to carry out effective prosecutions.
'Stronger powers, harsher fines and a new commitment to cracking down on unscrupulous practices will go some way towards rebalancing the sector and protecting the many thousands of vulnerable residents who have been abused and harassed by a landlord.'
The report calls for a new fund to be set up to support local authorities to undertake informal enforcement activities and for local authorities to be required to publish their enforcement strategies online.