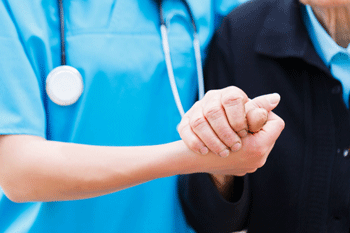 A culture change is needed in the way local organisations evaluate long-term investment in prevention, a report has argued today.
The report, published jointly by Public Health England (PHE) and the Chartered Institute of Public Finance and Accountancy (CIPFA), calls for a system wide 'rethink' on investment in public health.
It argues culture change is key to making the most of the proposed shift to Integrated Care Systems by 2021.
The report, Evaluating preventative investments in public health in England, advocates for a more systematic approach to evaluating the costs and benefits of preventative investment.
'Health and wealth are inseparable and are two sides of the same coin and revenue investments in prevention can support economic growth locally,' said Michael Brodie, finance and commercial director for PHE.
'But it's also a reality that local budgets must work harder every year. Decisions about how to invest or disinvest are complicated by the difficulty of demonstrating the costs and benefits of interventions when these are felt across different sectors.'
Rob Whiteman, chief executive of CIPFA, added 'Developing a robust evidence base for place-based spending on prevention is how we ensure that resources are used wisely to provide the best possible outcomes for the communities we serve.
'This report starts a conversation about how we achieve transparency and consistency in our approach to evaluating preventative investments. We hope it will prompt a shift in thinking and be a catalyst for change in the near future.'
Rob Whiteman writes in The MJ that the new framework uses cost-benefit analysis to encourage long-term thinking and sustainability.