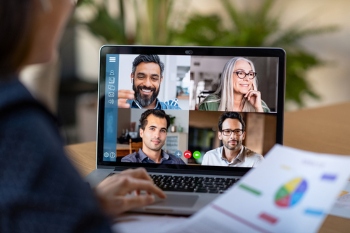 Councils should be given the freedom to hold remote meetings permanently in the future, the National Association of Local Councils (NALC) has argued.
In response to a government consultation on the issue, NALC said a hybrid approach to local councils meetings was 'inevitable'.
Its submission said: 'The recent changes enacted a result of the COVID-19 pandemic have allowed local councils to move forward into the 21st century. Moreover. The outdated legislation governing remote meetings is the top of the iceberg of numerous archian rules and regulations which local councils must adhere to which are now an anachronism and should urgently be reformed.
'To not allow remote meetings to continue is as far as NALC is concerned a huge step backwards.'
It argues this move would improve accessibility for both councillors and residents, reduce costs for councils, and increase transparency.
In April, High Court Judges dismissed a legal challenge by local government to allow them to continue meeting virtually.