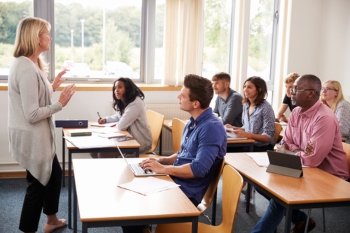 The Government should use the Skills and Post-16 Education Bill to give councils a greater role in tackling unemployment and skills shortages, the Local Government Association (LGA) has argued.
It is calling for the Bill to introduce a joined up, place-based employment, skills and careers system.
Cllr Kevin Bentley, chairman of the LGA's People and Places Board said: 'The Skills and Post-16 Education Bill should be used as an opportunity to tackle our fragmented employment and skills system, with a greater role for councils and employers to help create jobs and training opportunities in their local communities.
'It is clear that as the furlough scheme is phased out, there will inevitably be a rise in the number of people out of work or training. People will need to reskill for new jobs as we look to recover from the economic impact of COVID-19.'
The LGA is also calling for more funding to help adults with lower qualifications improve their skills levels so they fare better in a more competitive labour market post pandemic.
Cllr Bentley added: 'Central government's priorities cannot be delivered without a partnership with local government. With the right funding and freedoms, councils can help Government achieve its ambitions for our national recovery from the pandemic and equip people with the skills they need to succeed so no one is left behind.'
A poll by the LGA found 58% of MPs and 80% of Peers support giving councils more freedom to drive employment and training opportunities.