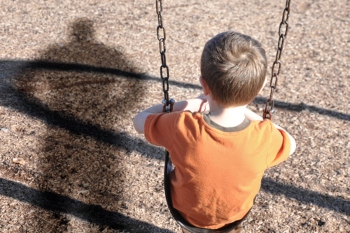 Police in England and Wales made almost a quarter of a million referrals to social services for domestic abuse in 2020/21, a charity has uncovered.
Analysis by the NSPCC found an average of 669 child protection referrals a day were made by police to social services in the last year, an increase of 8% on the previous year.
The charity warns that while local authorities now have a legal duty to provide housing support for families fleeing domestic abuse, they do not have to provide specialist, therapeutic services to support their recovery.
Anna Edmundson, NSPCC head of policy and public affairs, said: 'Domestic abuse can derail a childhood and it is unacceptable that support to recover remains patchy across the country, and what is available risks being axed by cash-strapped councils.
'We urge Dominic Raab to use the Victim's Law to address this and ensure young victims of domestic abuse have easy access to professional services within their community so they can rebuild their lives no matter where they live.'
Cllr Nesil Caliskan, chair of the LGA's Safer and Stronger Communities Board, added: 'The Domestic Abuse Commissioner's report into community-based service provision will be a significant contributor in evidencing the need for increased investment in these services. Domestic abuse is complex and in order to enhance efforts to combat this issue, through both prevention schemes and support services, councils need to be fully funded across all services.'