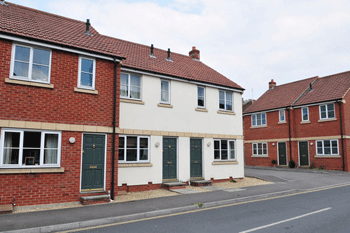 County councils should have a larger role in planning to help meet the housing crisis, according to the findings of two reports published today.
The reports - published at the County Councils Network (CCN) conference - highlight the 'severe' need for affordable housing in county areas.
A report from the Town and Country Planning Association for the CCN shows that nine in ten county councils have a 'severe or moderate' need for affordable housing.
On average, just one quarter of homes built in counties over the last seven years are affordable houses compared to 44% in London and 34% in cities and metropolitan boroughs.
The report calls for a stronger role for counties in planning and closer collaboration between the two tiers of council in county areas.
A second study by Catriona Riddell Associates calls for a re-introduction of strategic planning to closer align planning and infrastructure and to accelerate housing delivery.
Cllr Philip Atkins, CCN spokesman for housing, planning, and infrastructure, said: 'Whilst counties are taking matters into their own hands, their ambitions remain shackled by planning reforms that do not go far enough, especially on planning on a strategic scale.
'These reports today set out a series of recommendations to enable counties to do more to deliver the homes for people of all ages the country desperately needs; properties of the right tenures and in the right places, backed by the necessary infrastructure to ensure that we build sustainable communities, not just simply houses.'
Cllr Philip Atkins looks at the progress counties are making so far on delivering new homes (£).