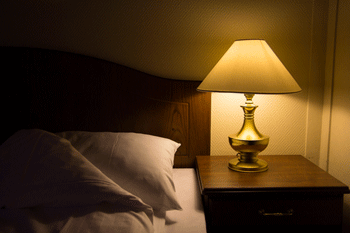 Councils need stronger Government support to identify rogue landlords, a member of the communities and local government committee has said.
Conservative MP for Harrow East, Bob Blackman, highlighted the issue of beds in sheds in a debate on the private rented sector in the House of Commons yesterday.
Mr Blackman said his own borough, Harrow LBC, had discovered 329 properties with buildings close to the main house that were occupied.
Mr Blackman said: 'Clearly we need much stronger Government intervention and much stronger Government support for local authorities to ascertain all the unscrupulous landlords who are not registered with anyone, but who are cramming people into substandard accommodation and ripping them off in the rent they charge.'
Cllr Susan Hall, leader of Harrow Council, said: 'The pressures of migration in London, fuelled by recent waves of new arrivals from Eastern Europe, are creating new stresses on local authorities that we just haven't had to contend with before. What was once thought even just 18 months ago to be a problem for the centre of big cities is now rippling out to the suburbs.
'The beds in sheds phenomenon means there is a hidden community springing up in the back gardens of our cities – in our borough alone the thermal pictures we receive suggest there are four times as many as we first suspected. These are people who use council services – like bin collection – but for whom we receive no extra funding.
'In many cases the people in beds in sheds are at the bottom of a pyramid of exploitation. But we get complaints from their neighbours that we cannot ignore, and it is not fair on them that these houses should turn into cash cows for opportunist landlords.'
Slough BC recently also drew up a heat map to find out the number of properties in the borough where beds in sheds were suspected.
Minister for housing Kris Hopkins said the Government had allocated £6.5m to tackling beds in sheds and poor-quality provision.