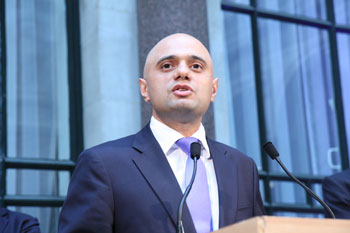 Andrew Gwynne has demanded the resignation of his counterpart, local government secretary Sajid Javid, after the minister admitted he knew the provisional finance settlement was wrong.
The MJ was the first to reveal Whitehall officials rushed out the provisional settlement despite knowing the figures it was based on were wrong.
Mr Gwynne said Mr Javid had now admitted he knew the provisional finance data was 'incorrect and [he] knowingly mislead Parliament as a consequence'.
He tweeted: 'The ministerial code is clear. Ministers that knowingly mislead Parliament should resign.'
Mr Gwynne said: 'I wrote to the secretary of state for housing, communities and local government to ask whether serious allegations set out in The MJ were true, namely that he knowingly misled this house on figures published in the provisional local government settlement and knowingly misled honourable and right honourable members in the answers he gave to their respective questions.
'Yesterday, Mr Speaker, I received a letter from the secretary of state confirming that he and the department knew the overall scale of the error and still nevertheless published the provisional settlement on the basis of those statistics.'
Mr Gwynne accused the communities secretary of creating a 'damaging lack of trust in the ministry across local government'.