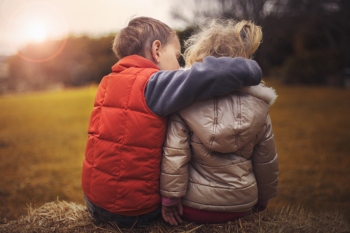 A 'once-in-a-generation review' of the future of childhood has been launched by the Children's Commissioner for England.
'The Childhood Commission' has been inspired by William Beveridge's pioneering 1940s report, which was used as the model for the welfare state.
It will identify the barriers preventing children from reaching their full potential, propose policy and services solutions and develop targets by which improvements can be monitored.
It includes the largest consultation ever held with children in England, called 'The Big Ask'.
Dame Rachel de Souza, Children's Commissioner for England, said: 'Our response to the trauma of the Second World War was to create a blueprint for a social service system and a National Health Service that improved our lives. We have the chance to do the same again now for children. There is a huge opportunity to remake our social settlement which won't come again for decades, and we must seize it.
'I want the Childhood Commission to have the spirit and the ambition of the Beveridge Report – something that leads to long term changes that improve the chances of every single child, whatever their early standing in life and wherever they are in England.
'My ambition is for the Childhood Review to not just reveal the barriers that are holding children back, but also to help Government and others to provide policy solutions. It will also set out metrics and targets I will be using to hold them to account.'