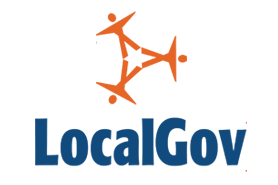 Avon and Somerset Police have arrested Caerphilly Council chief executive Anthony O'Sullivan and another council official on suspicion of fraud and misconduct in public office, it has emerged.
A statement issued by Avon and Somerset Police today read: 'Following a request to carry out a review by the Wales Audit Office two people have been arrested on suspicion of fraud and misconduct in public office.
'They currently remain in police custody where they are being questioned. It would be inappropriate to comment further at this stage.'
The police investigation follows the decision in March to suspend Mr O'Sullivan on full pay in the aftermath of a damning review by Welsh spending watchdogs into the circumstances surrounding the award of a massive £26,000 pay hike to the chief executive – increasing his salary from £132,000 to £158,000.
An additional 20 senior managers also gained pay increases, while the majority of Caerphilly's workers experienced a third year of a sector-wide pay freeze.
Following a public outcry in January after details of the pay deal were disclosed, Mr O'Sullivan's pay hike was reduced to £5,000.
Subsequently, Assistant Auditor for Wales, Anthony Barnett, reported in March that the pay awards made to senior Caerphilly officers in September 2012 were unlawful on a number of grounds.
He found that the meeting at which the remuneration was voted on was not advertised, nor were the meeting agendas made publicly available.
In addition, officers who benefited from the decision, including Mr O'Sullivan, were present at the meeting to approve the salary increases and did not declare their financial interest or leave the room while the decision was made.
'Consequently they participated in the decision-making process when they had a disqualifying financial interest,' Mr Barnett wrote.
'Additionally, the report presented to the committee was written by the chief executive who was himself a direct beneficiary of the decision made and who gave advice on a matter in which he had a financial interest.'
In response, a spokesman for Caerphilly County Borough Council said: 'We were informed this morning by Avon and Somerset Police that two council employees have been arrested and are being interviewed.
'We have been advised by the police it would be inappropriate to comment further at this stage, but we will continue to co-operate fully with the ongoing investigation.'
The acting chief executive of Caerphilly County Borough Council, Nigel Barnett, refused a pay increase, after he was appointed in the wake of the council's pay scandal, choosing to remain on a lower pay scale.