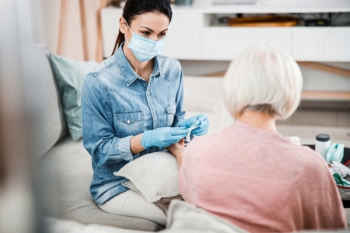 The health and social care regulator, Care Quality Commission (CQC), has launched a new strategy which places more of an emphasis on how well local health and care systems are working and addressing local challenges.
The new strategy, which is based on a consultation with stakeholders launched in January, stresses that regulation will be 'more dynamic and flexible' and will be driven by people's needs and experiences of care services.
It emphasises that the CQC will provide smarter regulation with up-to-date and high-quality information and ratings available and a more proportionate regulatory response. There will also be what the regulator describes as an 'unremitting focus' on safety.
According to the regulator, the new strategy will also accelerate improvement by encouraging health and care services, and local systems, to access support to help improve care quality.
'Health and social care services are about people. Where people are not experiencing high quality care in a way that works for them and their individual needs, we must work together to change it. This is what our new strategy is about,' said CQC chair Peter Wyman.
'The world of health and social care has changed dramatically since CQC was established over a decade ago as an independent regulator – not least in response to the COVID-19 pandemic.
'Our new strategy responds to these changes, setting out a plan to deliver regulation that better meets the needs of everyone using health and care services, driving improvement where it is needed and supporting those who work in and lead services to deliver the best possible care.'
There are two core ambitions running through the new strategy, according to the regulator. The first is giving the public independent assurance about the quality of care in their area, while the second is pushing for equality of access, experiences and outcomes from services.
Ian Trenholm, chief executive at the CQC, said: 'Our purpose has never been clearer. In our assessments we will ensure that services actively take into account people's rights and their unique perspectives on what matters to them. We will use our powers proportionately and act quickly where improvement is needed, whilst also ensuring we shine a positive light on the majority of providers who are setting high standards and delivering great care.
'This is not a static strategy – we will continue working with others to understand any further improvements required as we implement these changes, to make sure we are protecting people, and with others, driving change.'