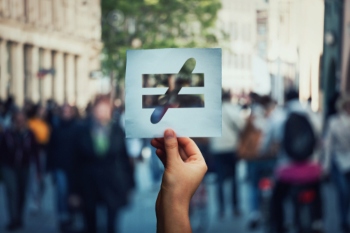 While the pandemic has brought communities closer together, 44% of people also believe it has increased social divisions, according to a new report.
Rethinking Levelling-Up, published by PwC, shows that although 39% of people surveyed agree that the pandemic brought their community together, a greater number feel it has exacerbated inequalities in every region.
Nearly half those surveyed (47%) said they are concerned about the inequalities between London and the rest of the UK.
Dan Burke, strategy & partner for government & health industries at PwC, said: 'The pandemic might have brought neighbours together to support each other and the vulnerable, but this has been at a very local level. We should not underestimate the inequalities it has created socially and geographically.
'COVID-19 has introduced new divisions, such as those who are able to work from home and those who are not, as well as reinforcing deep rooted ones, that will need to be addressed head on at a local level to deliver a fair recovery across the UK.
'While the public are most concerned about inequalities between London and the rest of the UK, 'levelling up' needs to go deeper and address the inequalities that exist within regions and between communities.'
The research shows that the public wants housing, high streets, jobs and skills to top the Government's levelling-up agenda.