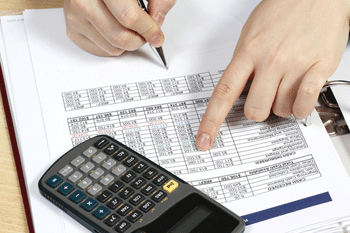 Business leaders have warned SMEs could be hit with hundreds of millions of pounds of unfair taxes if the Government goes ahead with plans to stop businesses appealing incorrect business rates calculations.
Draft regulations for the new business rates appeal regime known as 'Check, Challenge, Appeal' contain a 'reasonable professional judgement' provision which means ratepayers won't be able to argue against a rates bill if its margin of error was inside 15%.
Daniel Watney LLP and Blackstock Consulting looked at official (Valuation Office Agency) VOA data and estimated this could cost SMEs in England more than £700m over the next five year rating period.
Eight trade bodies, which represent thousands of small businesses, pubs, property owners, hotels and retailers, condemned the Government's plans and demanded a rates fix.
Martin McTague, policy director at the Federation of Small Businesses, said: 'We welcomed the Government's ambition to make the business rates appeals system fairer and easier to navigate.
'However, it is hard to see how this proposal helps to achieve that aim. We believe this clause simply fails the fairness test and could result in the door being shut on small businesses who want to correct inaccuracies in valuations and reduce their rates bills.
'This research shows that businesses that are already struggling could be pushed into insolvency, with smaller firms particularly at risk.'
Jerry Schurder, head of business rates at property consultancy Gerald Eve, said: 'These wildly unfair proposals represent the Government's intention to grant itself the equivalent of papal infallibility and legislate away its errors, making hard-pressed businesses pay for the VOA's mistakes.
'The Government seemingly has no confidence in the VOA's assessments, in which case it needs to reform the VOA or the system, not penalise businesses by outlawing appeals.'