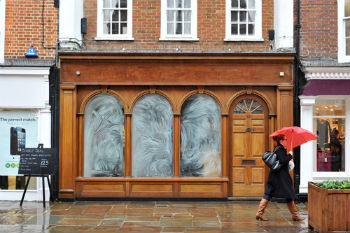 A scheme to help businesses move or expand in Northampton has unlocked more than £1m in private investment since its launch in April.
The Business Incentive Scheme, launched by Northampton Borough Council, provides grants and incentives to businesses to help them take on empty or vacant premises. As well as attracting new investment in the borough, it has also created 50 new jobs since its inception.
Cllr David Mackintosh, leader of Northampton Borough Council, said: 'When people come to Northampton we want them to see a vibrant and attractive town centre that is busy with shoppers and alive with enterprise. Improving shopfronts and helping to fill empty units is an important part of our work to support businesses, increase footfall and stimulate the local economy.
'Across Northampton the Business Incentive Scheme is making it easier for local businesses to grow and expand. Not only are we seeing more jobs being created, but we are helping to encourage investment with more than £1.2m coming into Northampton as a result of the £200,000 awarded through the Business Incentive Scheme.'
The council has awarded nearly £200,000 in grants so far.