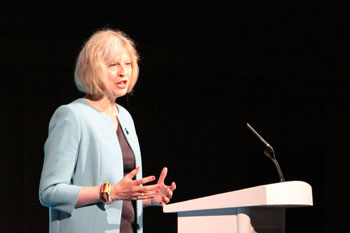 Whitehall has denied claims that Theresa May is planning to axe controversial plans to impose directly elected mayors on regions as a prerequisite to devolution.
According to The Times, the prime minister does not share former chancellor George Osborne's enthusiasm for metro mayors – a policy many parts of the country viewed as a deal-breaker for their devolution ambitions.
The Times story was published days after The MJ revealed the Department for Communities and Local Government (DCLG) had relaxed the demand for areas to elect mayors by 2017 or face having to wait until the end of the decade.
Ms May, The Times suggested, was concerned the policy would provide a platform for Labour moderates, such as Greater Manchester hopeful Andy Burnham, in the country's biggest cities.
The Prime Minister is also thought to be exploring an alternative to Mr Osborne's Northern Powerhouse project, instead focusing on economic growth across the whole country, excluding the South East.
A Department for Communities and Local Government spokesman scotched The Times' claims, saying devolution would 'continue in the usual way' and that elected mayors 'remain the best way to make [deals] work'.
For much more on this story visit The MJ (£).