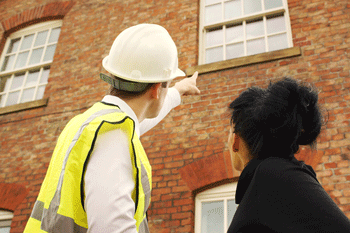 Tenant and building safety is one of the key risks facing the social housing sector in 2021 and beyond, a new report says.
The Regulator of Social Housing (RSH) has set out its view of the key risks and challenges currently facing social housing in its latest Sector risk profile.
Tenant and building safety is a key responsibility, the regulator said. Providers' boards will need to understand how legal requirements are changing and have assurance about health and safety.
The regulator also emphasised that providers will need to invest in existing stock to ensure the continued provision of good quality homes, as well as ensuring they provide good services and strengthen engagement with tenants.
Boards will need to manage their access to labour, skills, and materials – particularly as these affect services to tenants and new development – given the uncertain macroeconomic climate.
Increased reliance on debt means Boards need to be able to effectively monitor interest cover and gearing, manage downside risk and evaluate the financial products they choose, according to the RSH.
Boards will also need to manage the significant risks associated with the post-lockdown increase in development and the sale of new housing.
'Boards and councillors are the custodians of people's homes and as society and the economy emerge from the pandemic the social housing sector faces continuing challenge and public scrutiny,' said the chief executive of RSH, Fiona MacGregor.
'Providers need to closely monitor the risks they face, including those we have identified in our Sector Risk Profile, and take strategic action to manage them so that they can provide safe and good quality homes and services now and in the future.'