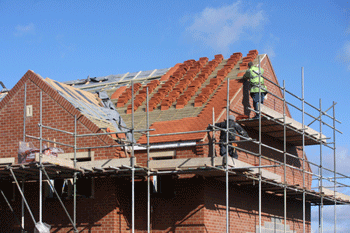 Construction on derelict land has fallen to a five-year low while development in countryside areas has increased, according to the latest figures.
The Campaign to Protect Rural England says building on 'brownfield' sites should be prioritised to prevent the loss of green spaces.
Analysis of official data by the group shows the proportion of new homes on sites that have previously been built on has fallen by 10% since 2014.
The group says this is despite there being space on suitable brownfield land for more than a million new homes.
CPRE planning campaigner Rebecca Pullinger said: 'It is imperative, if its potential is to be fully realised, that the Government, councils and house builders all take a brownfield-first approach to development.
'By ensuring that run-down areas, which are crying out for regeneration, are prioritised we can build more of the homes so desperately needed in areas where people want to live, while simultaneously preventing the needless loss of countryside to new housing.'