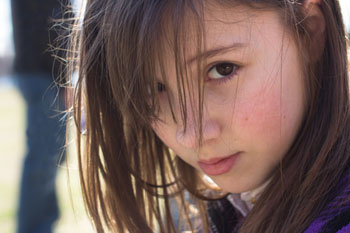 After two years of uncertainty, last month Theresa May promised to safeguard the rights of EU nationals living in the UK, even in the event of a 'no deal' Brexit. For many of those affected, this was a welcome but long overdue reassurance.
So does this mean we are now clear on what will happen to European nationals – adults and children – living in the UK after Brexit? And, more specifically, do professionals know what they need to do to support the children who might be affected?
The short answer is no. There are over half a million European national children living in the UK, 38% of whom were born here. There are over 70,000 children in care in England, but we don't know how many of these children are European nationals or living in the UK because of EU laws.
Many local authorities do not routinely collect information on the nationality of children in their care, and when asked last year, one in three local authorities did not know how many children in their care may be directly affected by Brexit.
Coram has repeatedly called for a new system that is child-friendly and gives indefinite leave to remain to all EU nationals with permanent residence or who have lived here for five years' continuously. We called for a right of appeal in domestic courts, access to legal advice and access to an independent adjudication mechanism.
When the Government set out how the settlement scheme is likely to operate following Brexit, we were pleased to see that the new system includes many of these elements and appears to be easy to access and inexpensive. For many, the system should be as simple and straightforward as promised.
However, for others, applying for settlement will remain a huge challenge. One particularly vulnerable group will be children who are in the care of a local authority following family breakdown. Some may have been taken into care with little, if any, enquiry into their immigration status and may not be able to evidence their EU nationality if they have lost the connection with parents and do not already have a passport. Some EU states will not deal with a 'corporate parent' such as a local authority. Children, parents and step-parents who are in the UK because of EU-law rights but who are not citizens of a European country themselves also risk being left with a precarious status through the settlement scheme.
Take Sam, for example. Born in Ghana, he came to the UK aged 15 after his mother died, to live with his father, who had since married a German woman granted permanent residence in the UK. Sam was granted an EEA family permit to live with them but unfortunately his relationship with his stepmother deteriorated and after episodes of physical abuse Sam went into local authority care. Sam's EEA residence card was revoked the following month after his stepmother contacted the Home Office to withdraw her support. To show his entitlement under the new scheme he will have to rely on the co-operation of his father and stepmother but they are likely to refuse to cooperate.
Sam's case is complex and legal advice is clearly needed, but this is not currently available for immigration cases. While the Ministry of Justice has made the welcome announcement that it will bring back legal aid for children in care, for those over 18 and in families, a lack of funded legal advice and assistance is likely to exacerbate the problems they might experience.
It is essential that the Home Office ensures that community groups and local authorities are adequately equipped to support those who need to make an application under the new scheme but that they also know their limitations and when to seek advice from qualified lawyers – to give unregulated immigration advice is a criminal offence.
Local authorities should be taking steps now to identify all the children in their care whose rights may be affected by Brexit and make sure they receive legal advice and are supported to gather evidence to demonstrate their identity and residency in the UK.
The Windrush scandal exposed the difficulties that children who come from countries outside of the EU currently have in regularising their immigration status – facing an immigration system that is both complex and expensive with little or no access to legal aid – and how it penalised people who had every right to be in the UK. We now have to make sure that we don't re-create this situation for a new generation of children from the EU and enable them to build safe and secure futures in this country.
Kamena Dorling is group head of policy and public affairs at Coram, the UK's oldest children's charity.