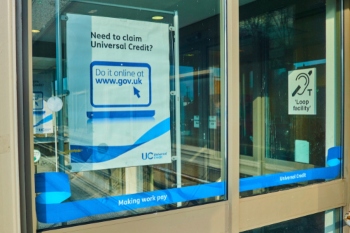 The £20 uplift to Universal Credit has been extended for a further six months, the chancellor has confirmed in his Budget today.
The increase - announced last year as part of wider coronavirus support measures - was due to end 12 April.
However, MPs and charities warned that removing the additional payment would push hundreds of thousands of people into poverty.
The British Psychological Society warned the extension was only a 'short term fix' and it fails to support those on legacy benefits.
Dr Julia Faulconbridge, vice-chair of the BPS' division of clinical psychology, said: 'Assuming this means that the intention is not to make this change permanent, this only delays the inevitable fact that more families will be pushed into poverty in six months' time because of the decisions made by the chancellor. This will hit more families at a time when unemployment is forecast to be even higher.'
Save the Children previously estimated that more than 400,000 more families with children started claiming universal credit since the start of the pandemic.