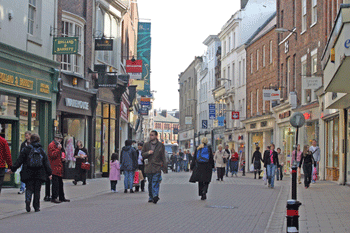 Chancellor Rishi Sunak has confirmed over £1bn will be made available for a further 45 Town Deals across England as part of the effort to tackle regional inequality.
In today's Budget, Mr Sunak emphasised the importance of 'levelling up' the country and 'redrawing our economic map'.
As part of this effort, the Chancellor confirmed that £1bn from the Towns Fund would be invested in 45 Town Deals across England, a large proportion of which would go to the North and the Midlands.
'This will help to level up regional towns, giving them the tools to design and implement a growth strategy for their area and aiding local recovery from the impacts of COVID-19,' according to the published Budget.
Mr Sunak also said that the Government was accelerating investment in three city and growth deals in Scotland (Ayrshire, Argyll and Bute, and Falkirk) and three city and growth deals in Wales (Swansea Bay, North-Wales and Mid-Wales).
The Chancellor also said that the Government welcomed the recent signing of Heads of Terms for the Derry-Londonderry and Strabane City Deal to which it is contributing £105m. The project proposals for this Deal focus on inclusive and sustainable growth and have the potential to create an additional 7,000 jobs