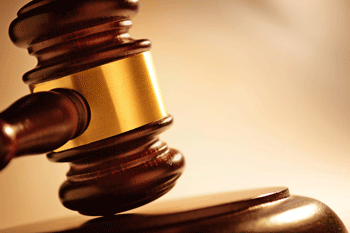 Bromley Council has been ordered to pay over £64,000 in compensation to 18 employees after offering them cash to sign new contracts of employment.
An employment tribunal found the council had written a number letters to staff members, asking employees to agree to a localised pay award that replaced national and regional collective agreements.
However one exchange offered £200 to workers if they signed new contracts of employment.
Employers are prohibited from making offers to union members with the purpose of changing their contracts so their terms and conditions of employment are no longer determined by collective agreement.
The case was bought by 18 Unison members at the council, who could now each receive £3,600.
Dave Prentis, Unison general secretary, said the decision should 'send a strong signal' to other councils 'that they cannot simply withdraw from collective bargaining by going behind the union's back and making these types of offers'.
'The decision is a significant victory for our members at Bromley Council who were effectively coerced into signing away their employment rights,' he added.
A spokesperson for Bromley Council said: 'We are currently considering the outcome of the Tribunal and as such it would not be appropriate to comment at this stage.'
The announcement came as the Trades Union Congress (TUC) warned introduction of employment tribunal fees had been 'a huge victory' for bosses. Research suggests claims have fallen by 79% since introduction of fees in July.