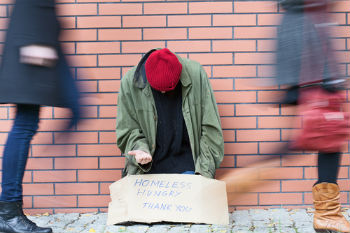 The Government has announced that local areas will be receiving a boost of £1m to help ensure vulnerable veterans do not end up sleeping rough.
The communities secretary James Brokenshire said the fund will be shared among the 10 combined authorities and the Greater London Authority.
The funding will be used to direct former soldiers to specialist support services on offer, such as access to supported housing and training for staff on mental health issues, including PTSD (post-traumatic stress disorder).
'Local authorities across the country already provide much needed support for veterans, but this boost will allow them to go further and ensure that more people have access to valuable services, such as housing advice or mental health support,' said Mr Brokenshire.
'This additional funding goes hand in hand with the £1.2bn which has been set aside to tackle all forms of homelessness, including £100m for rough sleeping, helping ensure everyone has a safe and secure home to call their own, regardless of their background.'?