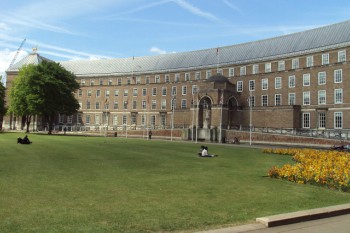 Bristol City Council has missed its second deadline for publishing its clean air plan due to concerns it would have an 'adverse impact' on low income groups.
The Government had instructed the city council to publish its final plan outlining how it intended on complying with legal limits for nitrogen dioxide before December 31, 2018.
This deadline was missed provoking the environment minister Therese Coffey to threaten legal action if the council did not publish a plan - in the form of an Outline Business Case - by February 21, 2019.
Bristol mayor Marvin Rees wrote to Ms. Coffey yesterday warning that this second deadline 'has regrettably not been met'.
He said that the initial modelling that was to form the basis of the OBC revealed that the plan would 'produce significant adverse impacts on low income groups' and undermine the city's 'economic strength'.
'I would be surprised if you were of the view that I should proceed with a plan that is clearly flawed and explicitly impacts on low income groups and undermines the economy, to meet a deadline that will have no impact on the time we meet compliance,' Mayor Rees added.
He went on to commit the council to a review of the Outline Business Case and promised their would be more action on buses, taxis and HGV which collectively 'present an opportunity for significant emissions reductions'.
'It is important to note that despite the short delay in the business case, the revised approach will not result in any delay in reaching compliance,' Mayor Rees concluded.
'It will produce an approach that is more likely to be successful, will help us build the inclusive economy we need, and strengthen our economy.'