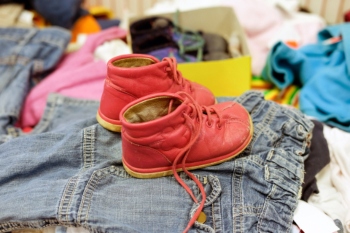 Concerns have been raised by Brighton & Hove City Council over support for unaccompanied asylum-seeking children (UASC) in the city.
Council leader Cllr Phélim Mac Cafferty said they had been given less than 24 hours' notice before the Home Office placed a number of children in a hotel in the city.
He has spoken out about a 'lack of consultation and poor planning' on the part of the Government.
'We were not consulted about this decision, there was no discussion with our communities and all arrangements have been made and are being managed by the Home Office,' Cllr Mac Cafferty said.
'We care deeply for the welfare of these children and have concerns, due to the speed at which this has happened, about their well-being and the support they are receiving.'
The council has written to Home Secretary Priti Patel and the department seeking reassurance but is yet to receive a reply.
Cllr Mac Cafferty said Brighton & Hove was also 'seeking our own legal advice' about Home Office responsibilities for UASC.
Brighton & Hove is currently providing support for 38 UASC and more than 100 care leavers.
Cllr Mac Cafferty added: 'We firmly believe that all councils should play their part in supporting refugee children, the voluntary scheme we have at the moment is not working and we continue lobbying Government on this issue.'
A Government spokesperson said: 'To meet our legal duties additional temporary accommodation is being used to house asylum seeking children in safe and secure accommodation, before placements can take place through the National Transfer Scheme.
'The Home Office continue to work with all local authorities as well as the Department for Education to ensure needs are met.'