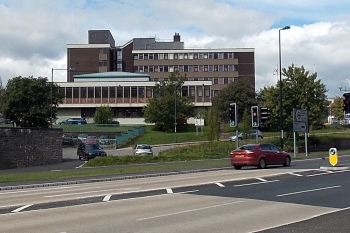 Auditors have issued a damning report in the public interest on the 'inadequate' oversight of Blaenau Gwent CBC's waste firm.
The investigation by Audit Wales found 'behaviours and failures that persisted over many years' relating to Silent Valley Waste Services between 2003 and 2017.
Although governance and oversight improvements have been made since, the Auditor General said the council should commission a review of its arrangements for other companies.
Audit Wales began looking into Silent Valley following a whistleblowing letter in 2017, but the investigation was put on hold until a police probe concluded not to pursue charges.
It concluded the process to appoint former Blaenau Gwent chief executives as directors in 2002 and 2011 was 'fundamentally flawed' and pension arrangements were potentially in breach of regulations.
In addition, the appointments of the council's then-chief finance officer and director of environment and regeneration were not approved in accordance with the council's constitution.
Audit Wales found payments were made to directors in 2012 that were 'contrary to Silent Valley's governing document'.
The report also found the council breached EU procurement regulations when it extended its 15-year contract with Silent Valley in 2008 and again in 2010.
Auditor General for Wales, Adrian Crompton, said the 'saga' had resulted in 'serious consequences and damage to public trust.
He added: 'The behaviours and failures that persisted over many years raise a serious question about the council's organisational culture during the period to which this report relates.
'Other councils would do well to consider the issues raised in this report and ensure that their governance and oversight arrangements in respect of companies they own and control are fit for purpose.'
In a statement, Blaenau Gwent said it 'recognised the seriousness of its findings' and had 'already taken steps to address the issues raised in the report and made improvements to strengthen governance'.