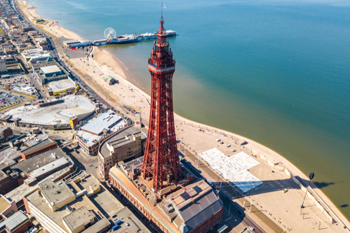 Blackpool Council has warned planning permission will be required to use Metropole Hotel to house hundreds of asylum seekers.
The council said it had 'serious concerns' over Home Office plans to relocate 220 asylum seekers into the heart of Blackpool.
It has warned no consultation with public services has been carried out and has questioned the suitability of housing vulnerable people in a high-tourist location.
The council has warned Britannia Hotels will need planning permission for change of use if it closes the hotel and uses to house asylum-seekers instead. It said it would issue a temporary stop notice if required.
Cllr Lynn Williams, leader of Blackpool Council, said: 'We stand by our assertion that the Home Office has failed to satisfy any of the grave concerns raised by local services including the council, NHS, police, fire service and public health officials. Collectively we have requested answers to a number of questions relating to suitability of location, the timing of this placement and the need for a thorough risk assessment particularly in terms of the potential impact on these vulnerable and traumatised people.
'None of those questions have been answered to date and there is growing dismay over the way in which this situation has been handled.'
A Home Office spokesperson said: 'These claims are incorrect. The Home Office wrote to the chief executive of Blackpool Council and the local MPs on the planned use of the Metropole hotel on 25 August. The council replied to us on 27 August and we submitted a written response yesterday.
'The Home Office has also met with local stakeholders such as police and public health providers as well as officers from the local authority.
'All the hotels the Home Office uses must meet relevant health and safety legislation and provide their latest health and safety risk assessment.'