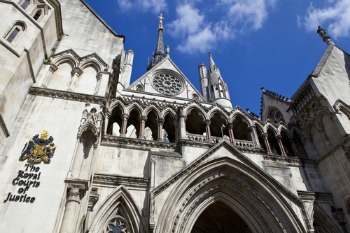 A court order banning protests over sex education outside a Birmingham school is set to be reviewed next week.
The interim injunction was imposed after an application by Birmingham City Council following several weeks of protest outside Anderton Park Primary School where pupils were returning today after the half term holiday.
The council's leader Ian Ward urged parents to engage in constructive dialogue with the school over their concerns.
The mainly Muslim protestors complain that the local authority school should not be teaching pupils about lesbian, gay, bisexual and transgender relationships.
But headteacher Sarah Hewitt-Clarkson says the lessons are 'age-appropriate', for example by teaching younger pupils that some children may have two parents of the same sex.
The interim injunction prohibits all forms of protest within a specific area around the school.
Cllr Ian Ward, leader of Birmingham City Council, said: 'I'm pleased that common sense has prevailed because children right across Birmingham should be free to attend school safely and without disruption.
'All our schools must be safe spaces and we will not tolerate the ongoing intimidation of parents, hard-working school staff and local residents.
'This interim injunction has been secured in time for the return to school and now hopefully the pupils will be able to continue their education in peace for the remainder of the summer term.
'We'll continue to support the school and its staff and I would urge parents to take this opportunity to engage in constructive dialogue with the school about any concerns they may have.'