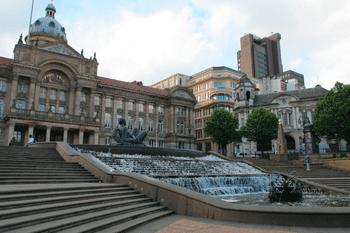 Birmingham City Council has appointed a new executive director of children's services to spearhead 'substantial change' at the town hall.
Bernadette McNally has been tasked with driving through an improvement agenda at the local authority, which received a damning verdict on children's services from Ofsted earlier this year.
Currently executive director of social services at the Belfast Health and Social Care Trust, McNally is due to take up her role in November.
She said: 'I am very honoured to have been offered such a responsible position in Birmingham, I'm delighted to be moving to such a new and exciting city, where I know I will feel welcome and where I look forward to working with everyone associated with improving the lives of children in Birmingham.'
Mark Rogers, Birmingham City Council chief executive, said: 'Bernadette is an excellent appointment for the city's children and young people and I am very pleased to be welcoming her to Birmingham at this critical stage in our improvement journey.
'She has been at the forefront of successful change in Belfast and is an experienced strategic planner and innovative thinker. Bernadette has demonstrated a clear child focus in all the roles she has occupied and it is notable that it was for her services to children and social work that she was recognised with the award of an OBE in 2011.
'These characteristics make her ideally suited to the job she will be doing here in the city,' he added.