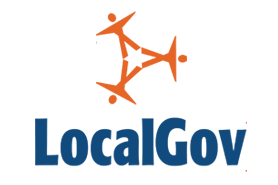 Offering cleaner, cheaper energy and a regular income from central government, the commercial RHI (Renewable Heat Incentive) has been a welcome introduction for many local authorities. However, the growing popularity of heating sources such as wood-based biomass hides a serious problem in the supply chain – which could have grave consequences for public sector bodies that get caught out.
The issue is that while biomass heating installations under 45kW are governed by the Microgeneration Certification Scheme (MCS) there is no national accreditation scheme for installers undertaking installations larger than 45kW. The vast majority of installations within the commercial RHI are therefore completely unregulated, meaning hospitals, colleges, schools and other local authority buildings are left with very little recompense should problems arise.
Heating is one of the biggest operational costs for public buildings and as spiraling energy prices continue to place pressure on already-stretched budgets, many local authorities are seeking a more sustainable long-term solution to reduce both costs and carbon emissions – freeing up significant resources to be spent elsewhere. It's little surprise that the commercial RHI has proven so popular, particularly for large buildings that have high heating needs.
Spending public funds on new technology is not a decision that can be taken lightly, so for local authorities that choose to take the plunge, the lifetime cost impact and return on investment are critical considerations. This makes it even more concerning that some public sector bodies could be falling prey to less scrupulous suppliers, installing sub-standard systems, which will cost much more in the long term.
While there are many highly experienced biomass sub-contractors in the market, the lack of regulation opens the door for less reliable, inexperienced suppliers to go unchallenged. No official training or qualifications are required meaning potentially anyone could set themselves up as a commercial biomass installer, without any real checks on installation standards or safety. For local authorities this is a serious issue as without proper regulation, there are no assurances of quality or expected performance level.
What's even more worrying about this situation is that it is exactly these large boilers at the commercial end of the scale that require the most expertise in order to ensure a safe installation and efficient running – yet to date this fact has been ignored by government policy makers.
The biomass sector has been left to self-regulate, forcing some suppliers to take their own steps to protect the long-term reputation of the industry. While many recognise the value of self-imposed standards – installer accreditation schemes for example, with strict vetting and extensive training procedures – this is far from uniform across the industry and all such schemes are voluntary and managed independently.
An industry code of practice to help installers is desperately needed, not only to ensure responsible levels of safety but also to deliver effective installations that function at maximum efficiency and reliability. The Department of Energy and Climate Change has estimated that the difference between expected and real life system performance can be as much as 40 per cent below the expected efficiency level if the biomass heating system is not designed, installed and controlled properly.
For local authorities looking to adopt biomass heating, this should be a key consideration when it comes to choosing an appropriate supplier. Opting for the cheapest and possibly least experienced supplier is often a false economy, as any initial savings will be lost very quickly if the end system does not operate efficiently.
An industry-wide accreditation scheme for installers would help raise the standards of training and knowledge throughout the sector, helping to reach the goal of every installation being of the highest possible quality. In the meantime, opting for well-established suppliers with a long experience of designing complete systems is the best way to safeguard against any future problems.
Paul Clark is managing director of Rural Energy