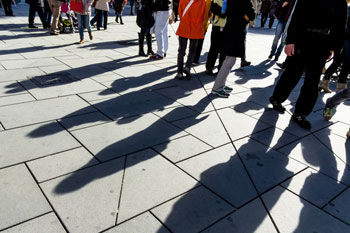 The Government's Big Society has failed to deliver more power to local communities, according to a three-year investigation into the project.
A report from think tank Civil Exchange warns that the Big Society drive has failed to provide the radical changes promised by prime minister, David Cameron, and has left some public services even more unaccountable.
Whose Society? The Final Big Society Audit found that only 34% of people feel they can influence decisions at a local level, a significant decrease every year since 2001. Civic participation has also fallen from 41% to 30% since 2013, with those feeling they belong to their neighbourhood falling to 70% - the lowest level since 2005.
Caroline Slocock, director of Civil Exchange and report author, said: 'Despite investment in the Big Society, it has largely failed. Our findings show that society is more divided than before, we feel less able to influence what happens in our communities and public services are, in some ways, less accountable and responsive to diverse needs.
'Many people may ask what happened to the Big Society? It was a key commitment of this government and they are entitled to know whether it worked, even though the Government hardly mentions it now.'
The report calls on the next government to conduct a major review of public sector contracting and to create a civil society led Commission to ensure resources are used fairly.